Rescue™ Disinfectants are our AHP-based disinfectant for use in a veterinary application in the USA. Prevail® is the Canadian-equivalent of Rescue™, with a slightly different formulation and different contact times.
Prevail™ Disinfectants are regulated by Health Canada, and are available for purchase for veterinary facilities through the following distributors. You will need to contact a distributor so that your facility can set up an account to purchase through.
Prevail™ Distributors - Canada
**MASTER DISTRIBUTOR**



The Stevens Company (Head Office)
425 Railside Drive
Brampton, ON L7A 0N8
Phone: 905-791-8600

(VP) Veterinary Purchasing Company Ltd.
485 Queen Street West, PO Box 1150
St. Mary's Ontario, N4X 1B7
Phone: (519) 284-1371

(AVP) Associated Veterinary Purchasing
27533 50th Avenue
Langley, BC V4W 0A2
Phone: (604) 856-2110

(WDDC) Western Drug Distribution Centre Limited
17611-109A Avenue
Edmonton, Alberta T5S 2W4
Toll Free: 1-877-329-9332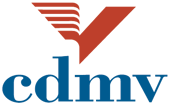 CDMV
2999, boul. Choquette P.O. Box 608
St. Hyacinthe, QC J2S 7C2
Phone: 450-771-2368
You may also find these resources useful: